Best 3D Designing Company
EazyOutsource is one of the leading companies that offers different types of 3D services. In recent technology, 3D modeling is industry is enormous, and our company offers different types of 3D product modeling. We provide 3D work for businesses throughout the world. We expertise in 3D, AR/VR, Corporate Stall design, and interior-exterior design for homes, offices, kitchens, showrooms, resorts, eco-resorts, five-star hotels, fountains, and landscaping.There is no need for you to worry about deadlines or quality. Our qualified team members will complete your assignment by the deadline. We offer you 24/7 support and feedback on the task.
Our 360 Degree 3D Designing Services
Welcome to Eazyoutsource, your premier destination for exceptional 360-degree 3D designing services. Our expert team combines the latest technology with artistic finesse. We bring your product concepts to life like never before. Whether you're an architect, product designer, or interior decorator, we have the expertise to cater to your unique needs. Our meticulous attention to detail will ensure that every aspect of your project is flawlessly executed. Our designs will provide you with an immersive experience. We are there with you from concept development to stunning visualizations. Our 3D designs will captivate your audience and leave a lasting impression. Trust Eazyoutsource for unparalleled creativity and expertise in 3D design.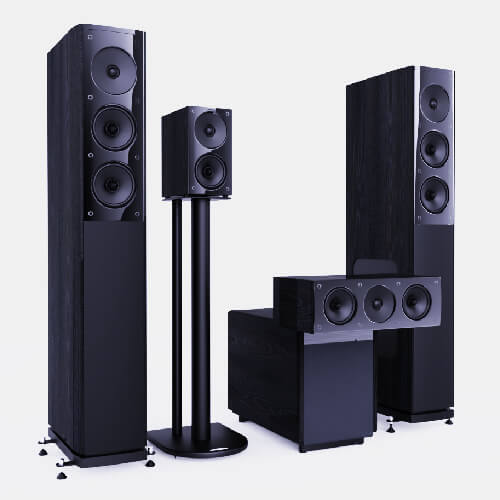 3D MODELING
Our 3D Modelling services are catered to your product prototyping needs. We take very little time compared to real-life sample production. In the meantime, you get to save a lot of time and money in the production process. On top of that, you can go for correcting measurements and specifications as many times as you want!
Who can enjoy our 3D Modeling services? Basically, any B2B business that needs to improve its marketing game. We have worked on a pretty large spectrum. To give you some hints, you can go for our 3D Architectural Modeling services, 3D Furniture Modeling service, AR/VR 3D Modeling for Shopify services, or AR/VR 3d Modeling for Shopify services. 
How are we different from other 3D modeling services? We believe in making our partners win! This practice for the last 10 years has earned us authority in the computer-aided design industry.
3D VISUALIZATION
We believe 3D visualization is the bridge between the designer and the client. A 3D visualization makes it easier for the product designer to represent the concept in an understandable manner. Vice versa, the client gets a clear picture of how the product is going to be in real life. Our professional visualizers are open to any number of updates to the designs at any time possible! We use Maya and Blender for professional visualization. And the number of revisions you ask? That's what you get to decide! 
Yet to decide if you need our 3D visualization services? If you want to keep up with the upcoming change in marketing, you sure do. We also make it within your regular marketing budget. Let us help you with 3D architectural visualization services, 3D product visualization services, 3D interior visualization services, and 3D exterior visualization services.
3D RENDERING
3D rendering helps in the aesthetic representation of computer-aided design. With added texturing and lighting the visual representation becomes more realistic for the client. But 3D rendering is not anything fictional to work with. Your clients, especially in the architecture and furniture industry, will get to experience the precise measurements of the design.
Recent research has it that a vivid representation helps 77 percent more consumers to convert. 
And we have been helping in photo-realistic 3D rendering across business spectrums. Be it 3D Architectural Rendering, 3D furniture Rendering, 3D Product Rendering, 3D Real Estate Rendering, or 3D interior rendering services; we are the best name to go for. 
As you can already guess, Eazyoutsource has been a growth partner for numerous businesses in the last decade. If you need professional 3D rendering services to showcase your design, we are a click away!
AR/VR Model Viewer
Augmented reality and virtual reality are no more the future of marketing! It is present to capture your deals! Even e-commerce businesses need AR/VR model viewers for cost-effective marketing. And this feature has been a great booster in increasing the conversion rate among consumers. 
Eazyoutsource provides competitive deals to help your business grow in the fast-paced technological world. We will create 360' views of your product that your consumer can experience effortlessly. You only need to provide the product details for virtual representations.
Why Choose Us?
We have created numerous striking visual models and designs in our long journey. Our experts will help you out in the whole process, from modeling to visualizations to rendering. We create designs with a balance of accuracy and a touch of realism.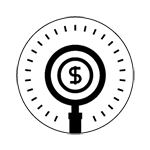 We Understand Your Needs
Our work starts with an awareness of your stated and underlying demands. Understanding business requirements, visions and strategic goals to provide outstanding outcomes from interest. We are motivated to work with projects and ensure that they provide services 24/7.
We're Here to Help You.
If you are interested in working with us and need a plan. Please send us a quote request and trial a service demo for a variety of industries such as real-estate, game and so. Need to help you, our team gets 100% effort to solve problems. Message EazyOutSource!
To Ensure Client Satisfaction
Several companies provide services such as 3d modeling but if you have been working with a team for a long time. EazyOutSource is one of the best and most reliable companies to provide outstanding service. Please contact us right away if you need further details. !
Our 3D Services Include
Stunning 3D models will attract and influence everyone who views them!
Indeed, high-quality and visually stunning 3D models have the ability to attract and influence those who view them. For your home, office and commercial industries, see this attractive. Our company generates services by 3D models. From different angles and viewpoints, our company made accurate and incredible view from 3D modeling. In all, 3D models can be very powerful tools for communication, visualization and decision-making. They can help bring ideas to life, and to help clients and stakeholders understand and engage with a project or product in a new and exciting way.
Interested in working with us?
Request a quote for your upcoming project.
Over 1000 clients all over the world, some of them speak for us!
"Eazyoutsource's creativity and technical prowess brought our brand to life in ways we never imagined. We are extremely satisfied with the quality of their work and the level of customer service we received. Recommend them 10 on 10."

"Eazyoutsource's 3D modeling services helped us transform our product ideas into captivating virtual prototypes.  The attention to detail and realism they achieved in the models were impressive. We look forward to collaborating with them again in the future."

"Working with Eazyoutsource for our 3D design project was an absolute pleasure. They brought our architectural vision to life with stunning 360-degree visualizations.  We highly recommend Eazyoutsource for anyone seeking top-notch 3D design services."

I had given a tight deadline for my project and needed high-quality 3D renderings in a fixed time. This company not only delivered on time, but the quality of their work was exceptional. The attention to detail and level of professionalism was truly impressive. I would definitely recommend their services to anyone in need of 3D rendering

The team at Eazyoutsource provided me with unique service and best quality work. They took the time to listen to my needs and preferences and delivered exactly what I was looking for. I highly recommend them to anyone in need of 3D rendering services

I was truly happy because the Eazyoutsource company provides 3d rendering with great services.Their

team of 3d experts was able to make more realistic renderings that helped me make informed great decisions about my project

. I highly recommend their services to anyone looking for high-quality 3D rendering.

Turning Shopify store visitors into clients require proper product representation. Working with Eazy Outsource has made that part stress-free for us! Their AR/VR 3D modeling service is affordable compared to others. And they've always provided as many revisions as we needed.

Our furniture models need accurate prototyping for the clients visiting the website. Eazy Outsource has made this so seamless! We depend on them every time we launch a new design. And no canceled orders or complaints from customers now!

Selling bathroom accessories on Amazon, we massively depend on AR/VR 3d modeling services from Eazy Outsource. Their 3D designs have helped us convert more than anytime before. We would definitely like to continue our partnership with them.

Working with Eazy Outsource has been a stress reliever! Their AR/VR 3D visualization service is top-notch in the market. They understand our needs, so we get the perfect design that we require.

Our clients convert more when they get a proper visualization. We have partnered with Eazy Outsource for their dedicated service and transparency! Our product promotion is now less costly and more effective!

We sell bathroom accessories on Amazon shops, we massively depend on AR/VR 3d visualization from Eazy Outsource. Their 3D visualizations have helped us convince clients. They are perfect for any startup business
Most Frequent Questions and Answers
The timeframe for completing a 3D design project can vary depending on the complexity and scope of the project. We strive to provide an accurate estimation after evaluating your specific requirements. As the best 3D Designing Company, we prioritize timely delivery without compromising on quality.
Of course! We encourage our clients to share their design concepts, sketches, or any relevant references they have in mind. Our team will collaborate closely with you to ensure that the final 3D model aligns with your vision and requirements.
We can deliver 3D models in various file formats based on your needs. Commonly requested formats include .obj, .fbx, .stl, and .blend. If you have specific format requirements, please let us know, and we will accommodate your preferences.
Absolutely! Also to 3D modeling, we offer rendering and animation services to bring your models to life. Whether you need realistic renderings or dynamic animations, our team can create captivating visuals that showcase your designs in the best possible way.
At Eazyoutsource, we focus on the confidentiality and security of our client's projects. We sign non-disclosure agreements (NDAs) upon request to ensure the privacy of your sensitive information. Rest assured that your project details and data will be handled with the utmost care and professionalism.